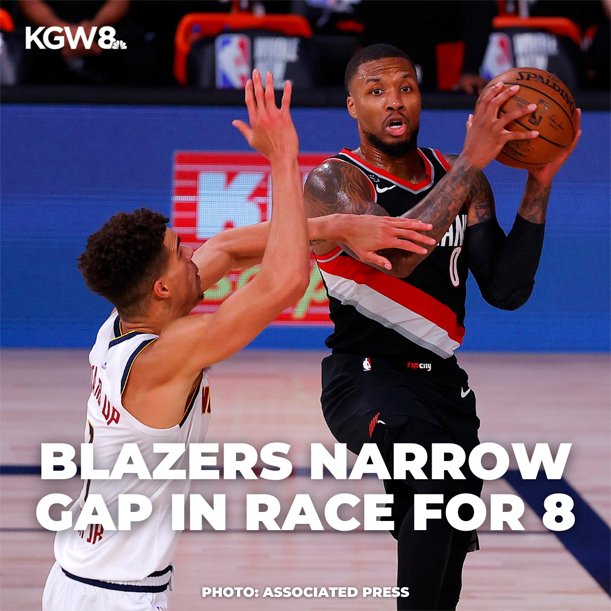 The Portland Trail Blazers are 3-1 in the NBA bubble and have pulled within a half game of the Memphis Grizzlies for eighth place in the Western Conference.
The Blazers have four seeding games left and if Portland is able to secure the eight seed, it would give the team a huge boost in its quest to reach the playoffs for the seventh year in a row.
If Portland is eighth and competes in the play-in against the ninth-seeded team, they'd only have to win one game to advance to the playoffs while the ninth seed would have to win two games.
The Blazers' remaining schedule remains difficult. The final four seeding games are against the Clippers, 76ers, Mavericks and Nets. But after four games, Portland has improved its position and KGW's 3-on-3 Blazers podcast crew got together to talk about the Blazers' performance in the NBA Bubble thus far and what to expect going forward.